Gladstone Gelbvieh
Established in 1989 the Gelbvieh herd has stabilised at around 40 purebred breeding females. Clients who purchase Gelbvieh bulls appreciate their true worth in particular their maternal value. Gelbvieh sired replacement females are in great demand throughout the country. The docile troublefree females minimal attention and rarely wean a claf under 300kgs.
Temperment:
Gelbvieh have a naturally quiet disposition which is readily passed on to their progeny. A quiet nature is being demanded by producers and processors and has its roots in safety, bruising and meat quality areas.
Maternal
Nearly all Europeans breeds are used as maternal sires. Gelbvieh can not only be used terminally but thier heifer progeny can most certainly be kept as replacement breeding stock. It is well established in large cross breeding trials that Gelbvieh cross-bred females lead the way in early puberty, fertility, milk production and overall efficiency.
Carcase
Gelbvieh is known through Germany as having the best carcase in the beef business from the stand point of age, dressing percentage palatability and price recieved.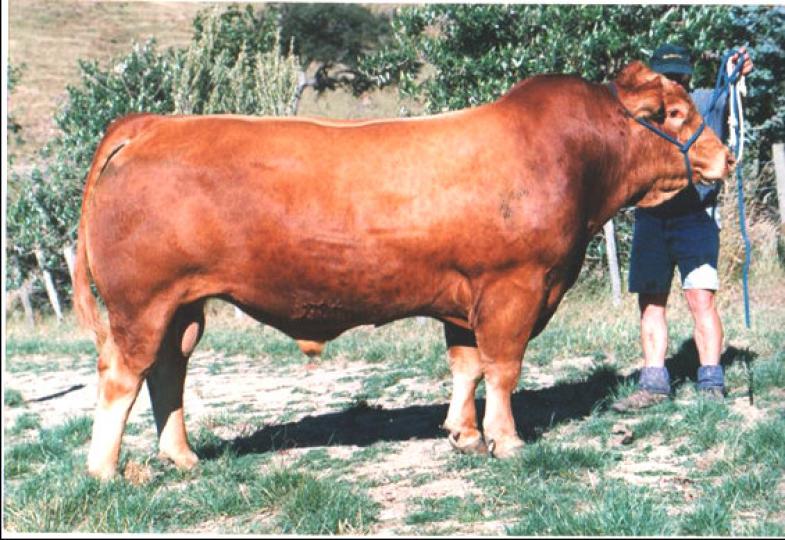 Gladstone Red Baron