Enquire Now for information about our 2018 Bull available
posted by: peter, 7th May, 2018 1:34pm
We have a strong line up of Gelbvieh and Balancer (Gelbvieh X Angus) Bulls available, enquire now for more information.
We also have a selection of Pustertal Bulls available.

Gladstone Angus creating a presence in the show ring!
posted by: peter, 26th Nov, 2015 3:33pm
Gladstone Cruise has been going well in the Eastern North Island Show Circuit where he won Champion Angus Yearling bull at Hawke's Bay Royal show, this was followed by winning the All breed Yearling Bull class. The following weekend Gladstone Cruise also one the Meat and Wool Cup at the Wairarapa A&P Show.
Gladstone Paola stole the show in Canterbury winning Supreme Champion Angus, the heifer exhibited by new breeder Georgia Davies of Blackrose Angus. The heifer was purchased at the Queen of Hearts sale in May this year and was first judged the Champion of a very strong Yearling heifer class before being awarded the Merial Ancare Champion Angus Female title at the Christchurch A&P Show.
Judge Patrick Crawshaw's decision to put a Yearling heifer forward as Supreme Champion Angus was reinforced when she took out the Interbreed Yearling Heifer title later that day.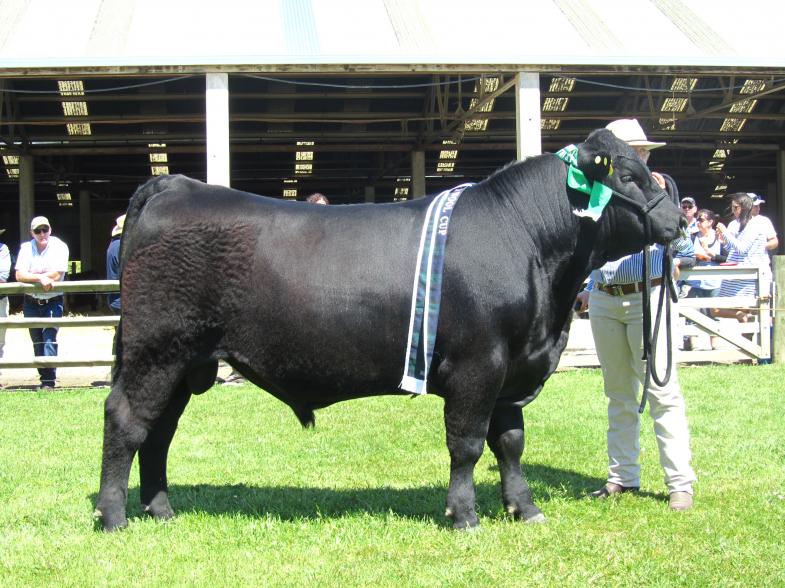 Gladstone Angus Steer comes out on top at 2015 Future Beef Hoof and Hook Competition!
posted by: peter, 26th May, 2015 10:41am
Check out the article in the NZ Farmer
read more
...